DESIGN PROFESSIONALS
Don't let tight IT budgets hamper productivity. Impact Composites can provide a multitude of professional design tools at realistic prices.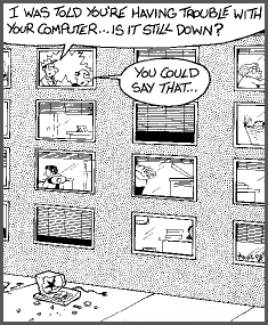 Computers
Technology continues to race ahead and the new breeds of faster processors in main and graphic systems mean less time waiting for screen redraws and a more flowing and productive environment.
Impact Composites build stable, reliable systems incorporating the latest performance innovations that count in intensive CAD areas. We construct to any specification using top quality components that result in surprisingly cost effective systems. We do of course also supply major brand systems such as Compaq, for whom we are approved dealers.
Monitors
Do you notice staff rubbing their eyes, moving back and forth from their display, squinting or complaining of headache? It's imperative when spending long periods concentrating on a monitor that it doesn't disrupt your interfacing with the project. Refresh rates must be high and the image crisp. Also a large monitor allows tool pallets and reference work to be kept on the display periphery increasing productivity or better still and increasing in popularity is a multi display option of two or more monitors side by side or stacked (all bracket types available). This allows spread pallets, reference works, or other programs (email, Skype etc.) all to be displayed and interfaced simultaneously.
Digitisers
The employment of a digitizer tablet can see 'nuts&bolts' construction times rocket and we supply the full range of Calcomp among others starting from under £100.
Plotters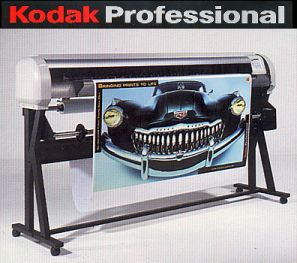 Pen plotters have had their day and the adaptable inkjet is king, with output from a line drawing to a photo of over 1.5m wide. Ideal for impressing the client with photographic quality conceptual exhibition/presentation posters, before outputting all your CAD, planning, architectural and construction drawings.
We supply all major brands and models from standard office inkjet printers with A3 paper handling, to high output A0 laser plotters.
Associated project equipment We provide the very best prices on: Digital cameras, notebooks and PDA's, projectors, software, consumables, laser, GPS and ultrasonic measurement/survey tools - the list goes on.
For your
best
quotation on any I.T. product ring Caren on:
01661 821335
or email: sales@ic2000.co.uk


Trusted computer consultants and suppliers since 1989, serving business, public and local authorities in N.E. England.